4 November 2022
Back On The Air!
So happy to be back on the air. I spent the last six months in Saudi Arabia on what is hopefully my last of six deployments with the Air Force. I brought my radio with me but could never get permission to actually operate. I spent most of my time listening to CW on YouTube, Morse Runner, and RufzXP.
I was a little worried about getting back on the air after not sending a single dit or dah in over six months. I made a few simple POTA contacts at home to warm up then dove head first into a CWT. It was defiantly strange suddenly having sending be my weak area after receiving being my biggest challenge since learning CW.
After a few easy days of easy contacts I felt confident to get back out to a park for an activation. I chose Pere Marquette State Park which I've been to before. It's a surprisingly large state park with plenty of space to stay away from crowds. It's also on a large bluff with a great view over where the Illinois and Mississippi river join.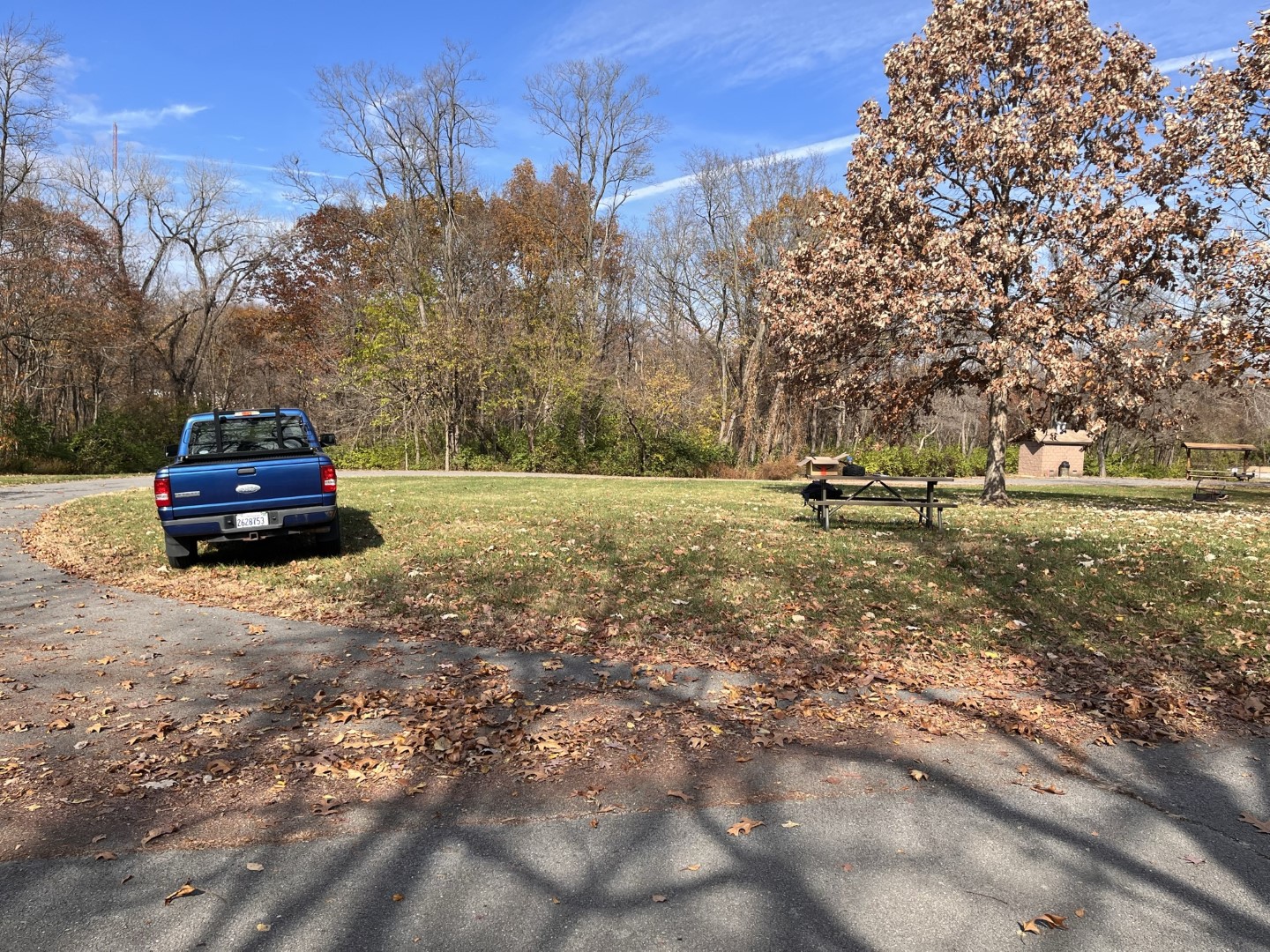 New Antenna
While deployed I had plenty of time to mail order stuff that I probably didn't need. One thing I wanted to try out was a simple 17′ telescopic antenna whip. I ended up with the Chameleon Antenna CHA SS17. There are a few out there, but I chose the Chameleon for a few reasons. One being that I wanted to support a company that supports the hobby, I've also had very mixed experiences with MFJ, I didn't want to buy a Chinese knock off, and Chameleon offers a military discount. After discount shipping and taxes the whip cost $81.51 delivered to my door.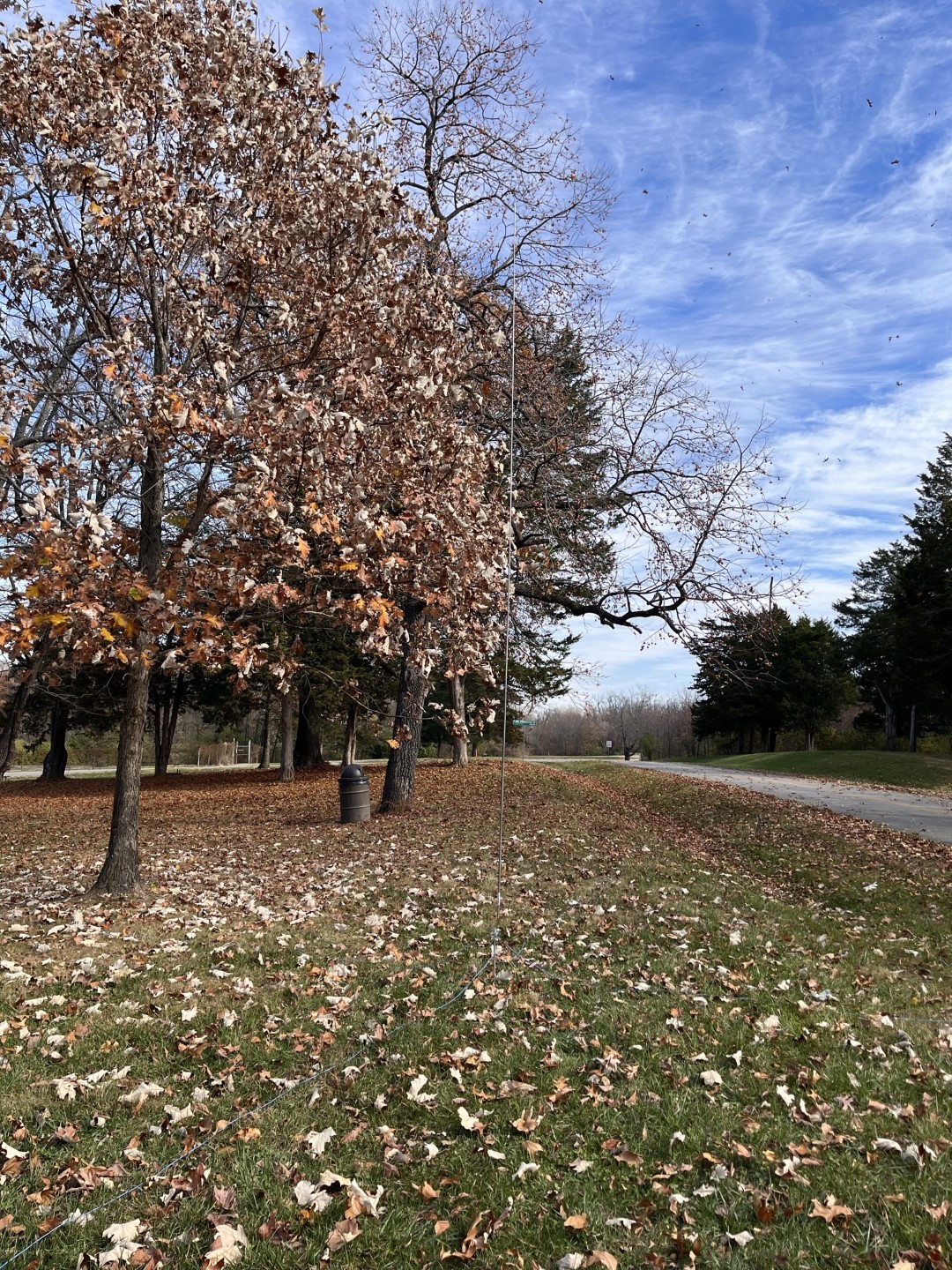 Since this is a standard 3/8″x24 antenna you can use a variety of mounts. This could integrate with some of my existing antenna systems like my Buddistick Pro. This time though I wanted to try something a bit simpler. I bought a cheap CB antenna mount ($12.99) and an aluminum stake ($12.99) to keep it light and cheap. The nuts that came on the mount were 1/4″-20 and I swapped them out for wing nuts to make it easy to remove in the field without tools. I put together four 16-1/2′ radials with alligator clips on the ends. The clips connect easily onto the mount and come off easily without damage if someone trips over them.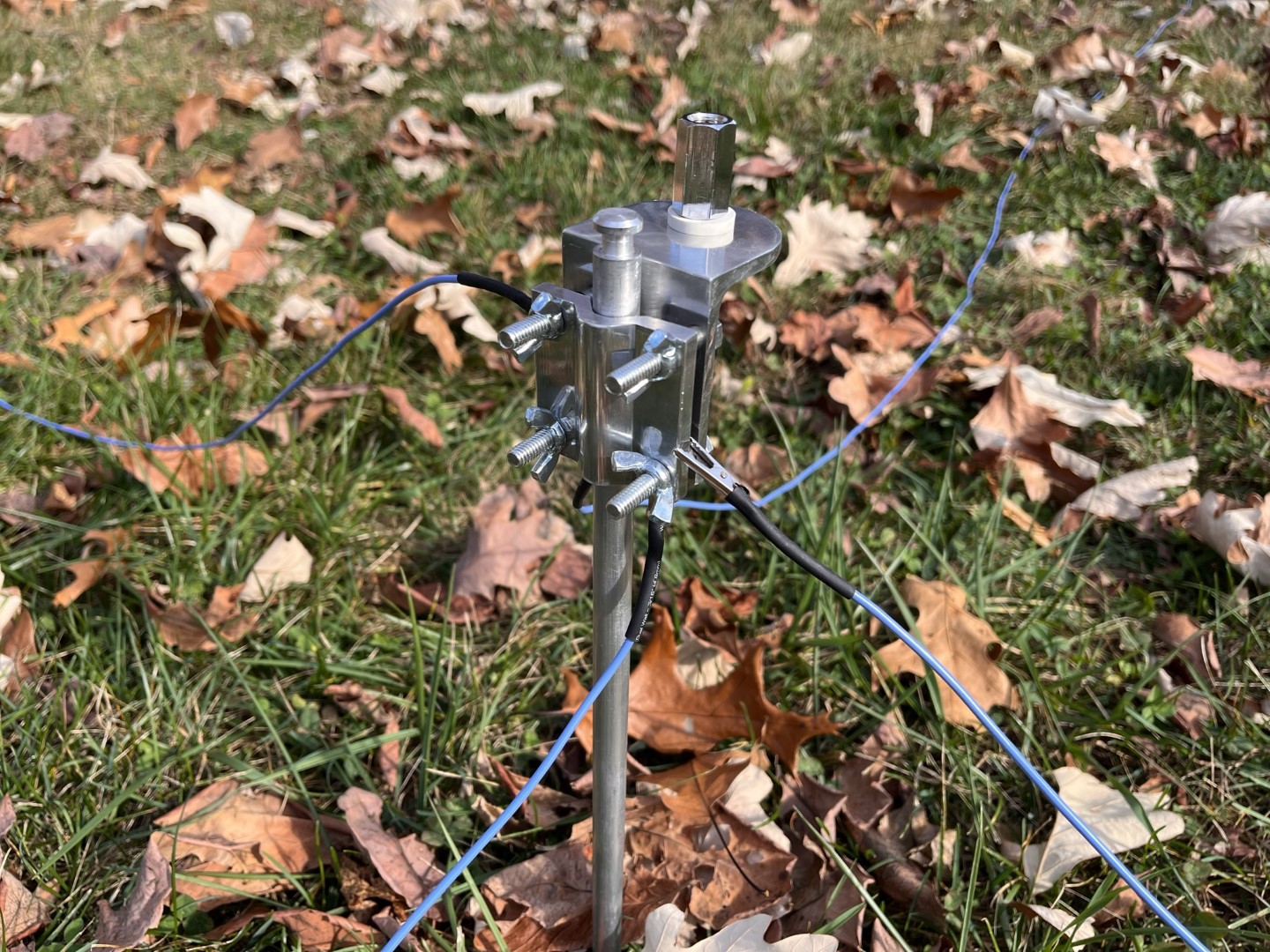 The aluminum stake was easy enough to sink into the ground, and with only about four inches in it was sturdy enough to support the 17′ antenna fully extended.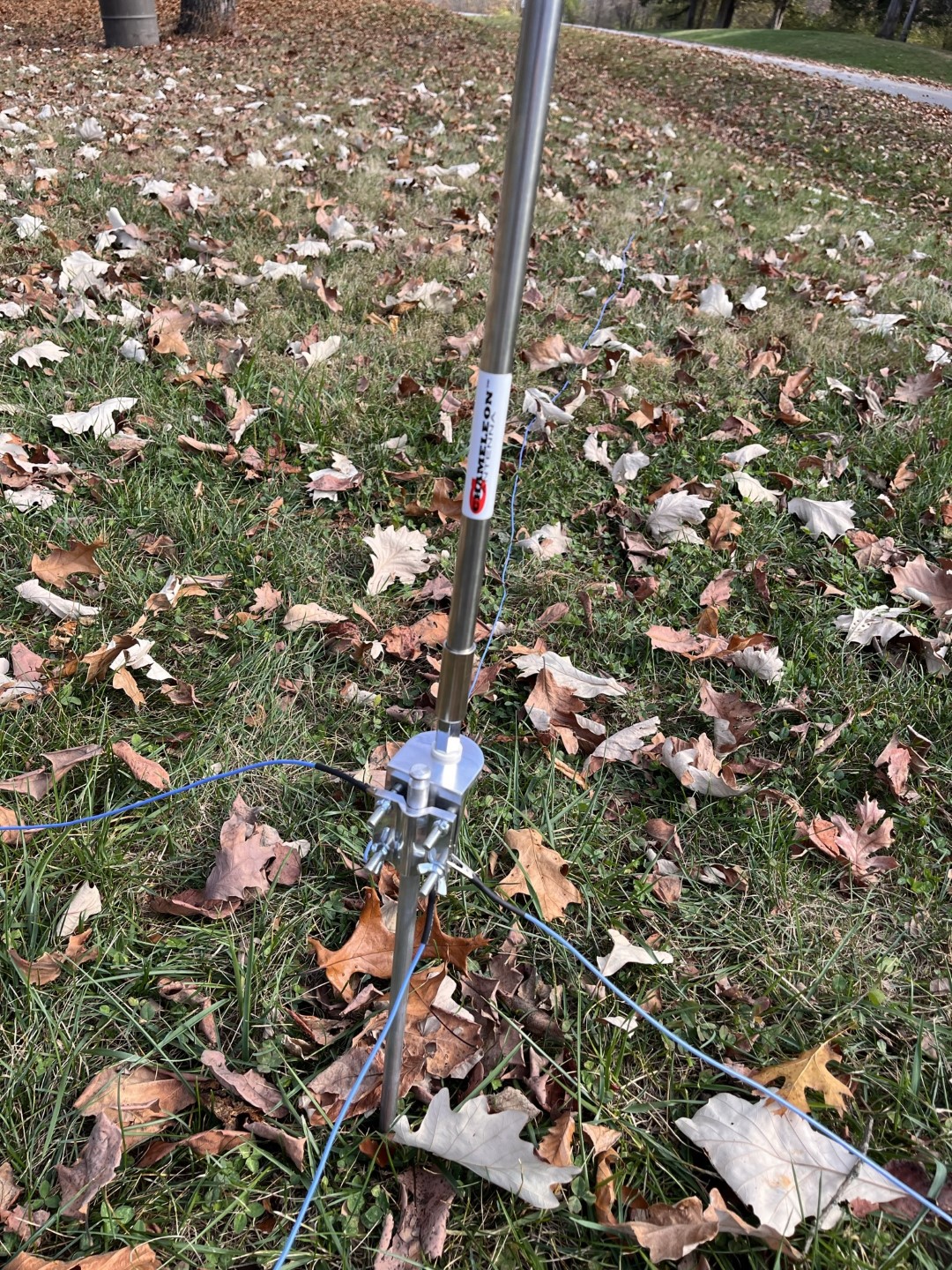 Being an expandable whip it was easy to adjust to find the right length for 20m-10m. I found that coiling the ends of the radials allowed for the best match on frequencies higher than 14Mhz. With minimal effort I got a 1.19 SWR on 20M so I started my activation there.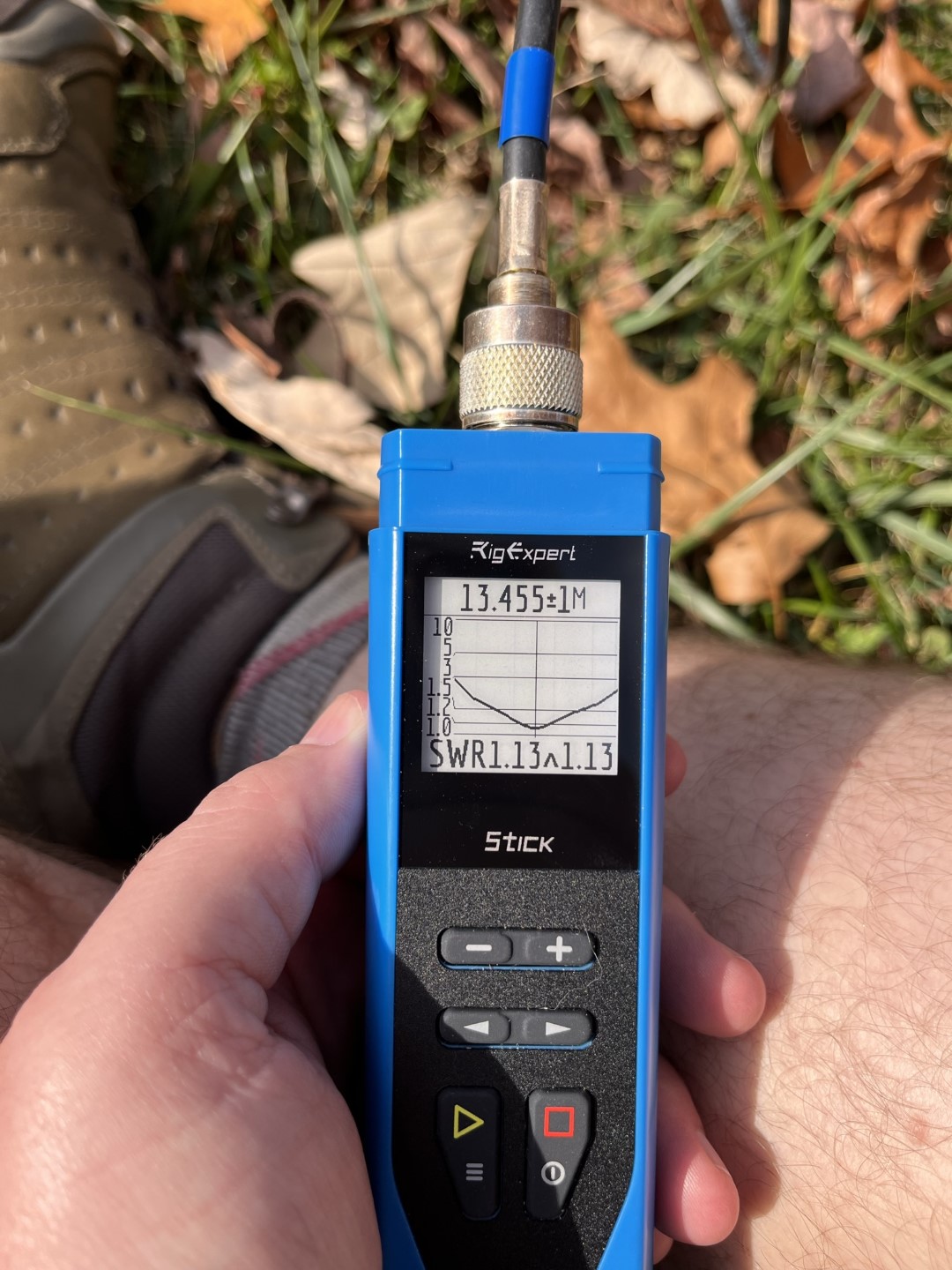 Just FYSA, the fully extended 17′ antenna was resonant at 13.455 with an SWR of 1.13.
CQ POTA DE KK9U
I had posted my activation on the POTA site so it didn't take long before I was spotted by RBN and and the POTA spot page. My plan was to do 10 contacts per band then switch. I started on 20M and in short order had a mini pile-up. After that initial wave died down I had 20 in the books so I switched to 10M to give it a try. Despite solid hits on RBN and the POTA spotting page, I ended up with no contacts on 10M. I then switched to 15M and 17M where I was able to put a few more down on paper.

QRT
The antenna worked better than I was expecting. Shortening the radials did help find a solid match when going up in frequency. In the future I might put each radial on it's own winder then roughly mark the wire for each band to make it quicker to switch bands. It's nice to be able to carry a smaller resonant setup with the sun activity really picking up.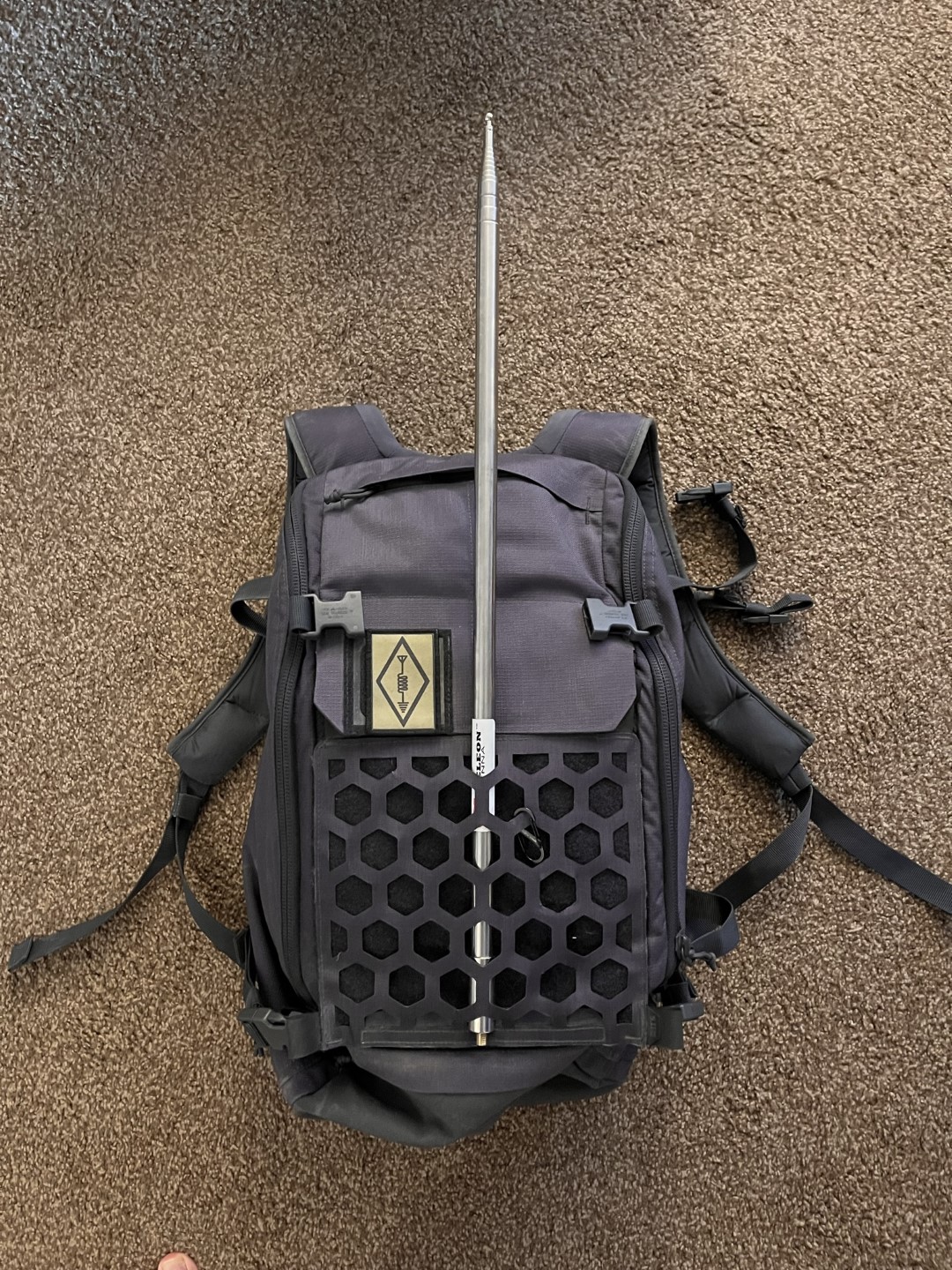 It was also my first time really back on the air after a while and I ended up with more sending errors than I wanted, but nothing crazy and still managed to get the message through. I was also using a brand new key as well so I'm sure there was a bit of a learning curve with that.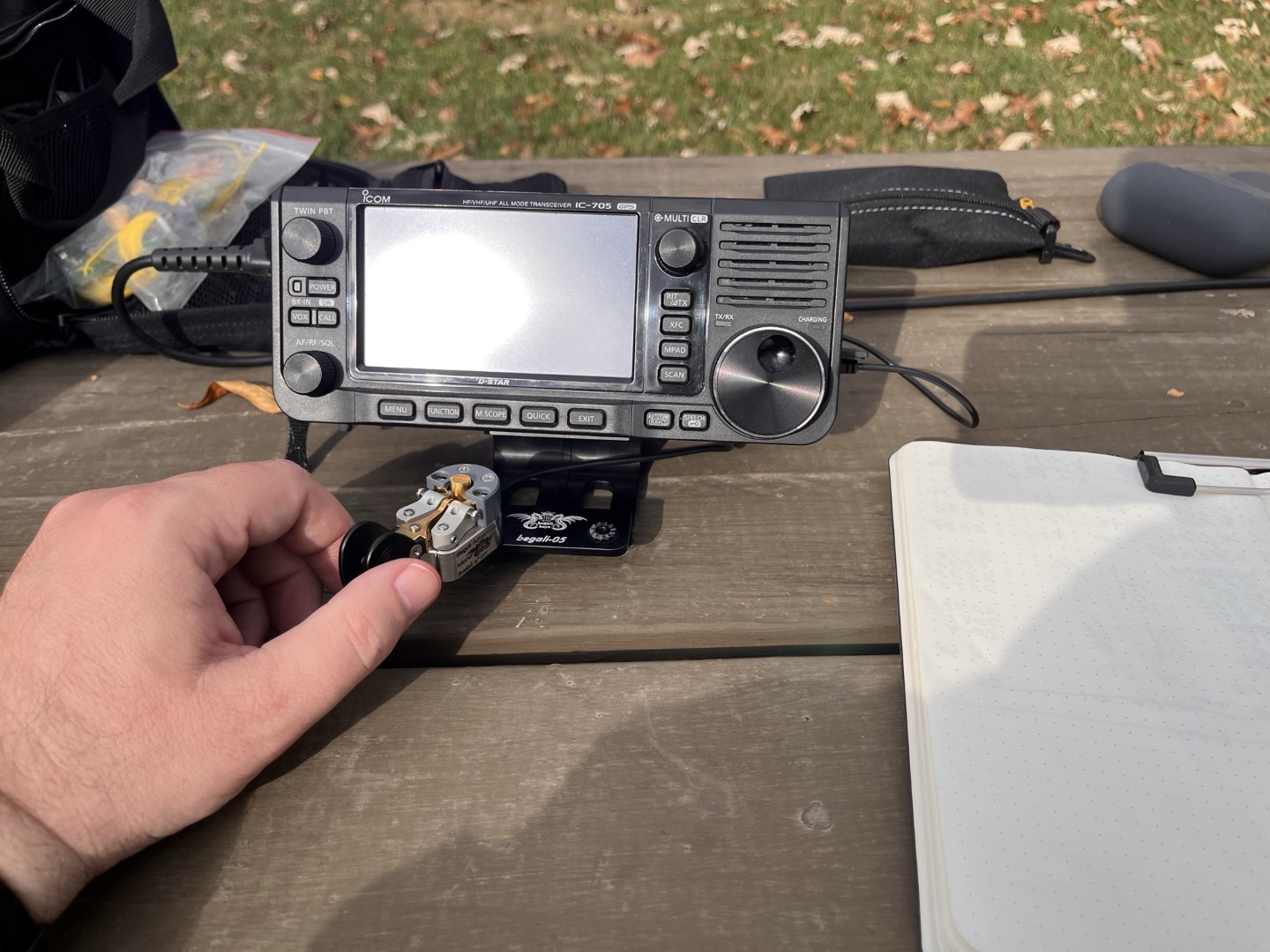 Overall it was a great day in the park. Perfect weather, no visitors, fun experimenting, and fun on the air! Can't ask for more than that.
72 – KK9U