24 November 2022
Park
Perry State Park or just Perry Lake as I've always known it, is between Topeka and Lawrence. It gets pretty busy in the summer time with its beaches, but is very open in the winter time. Like all state parks in Kansas (except Kaw River State Park) there is a small fee for parking.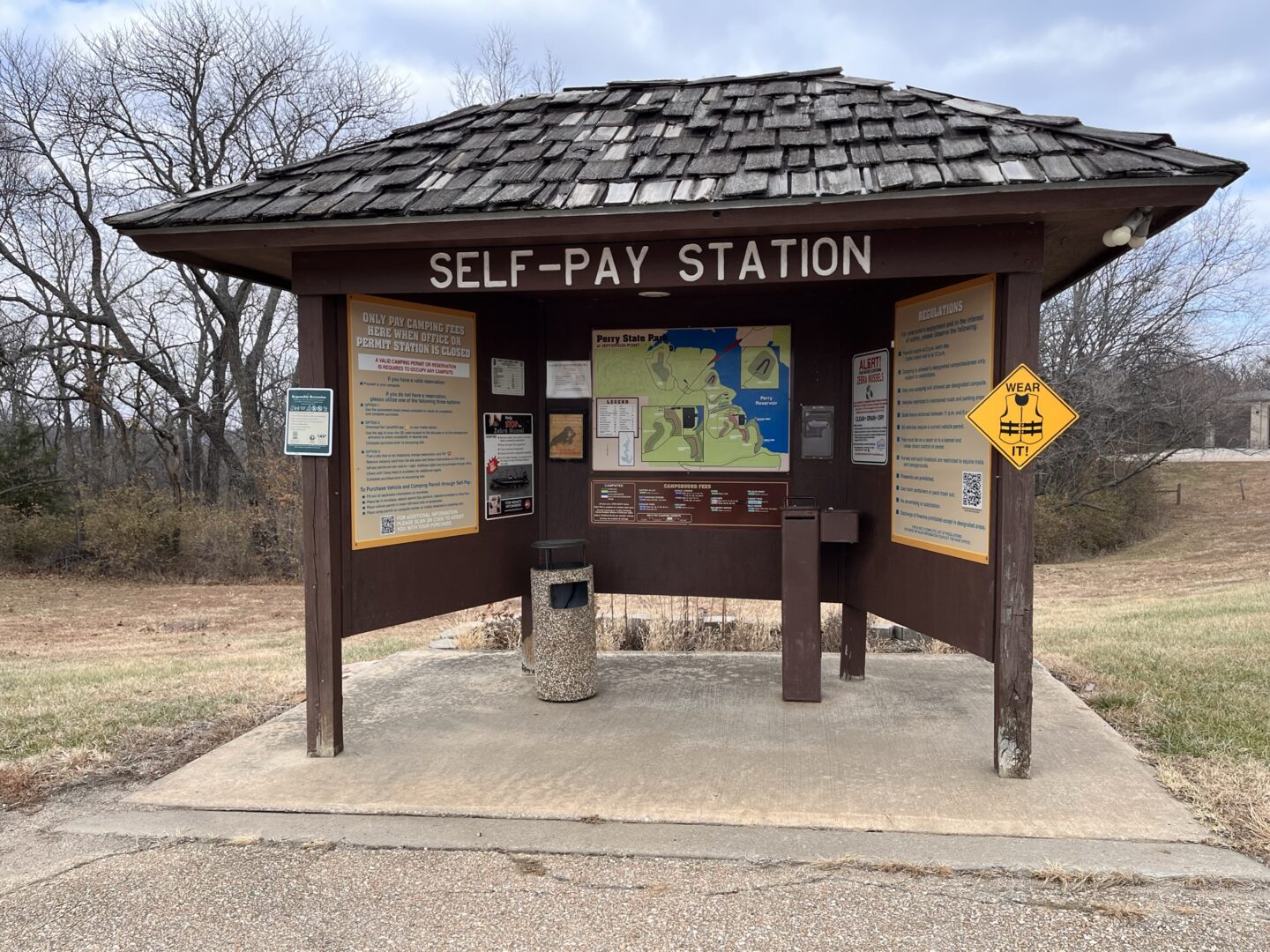 Setup
Again I went with the 17′ vertical but I was having problems getting it in the hard ground. There was a grill nearby but I couldn't get it secured well and vertical at the same time. I ended up using my normal aluminum spike but wedged it in a dead tree stump near the water.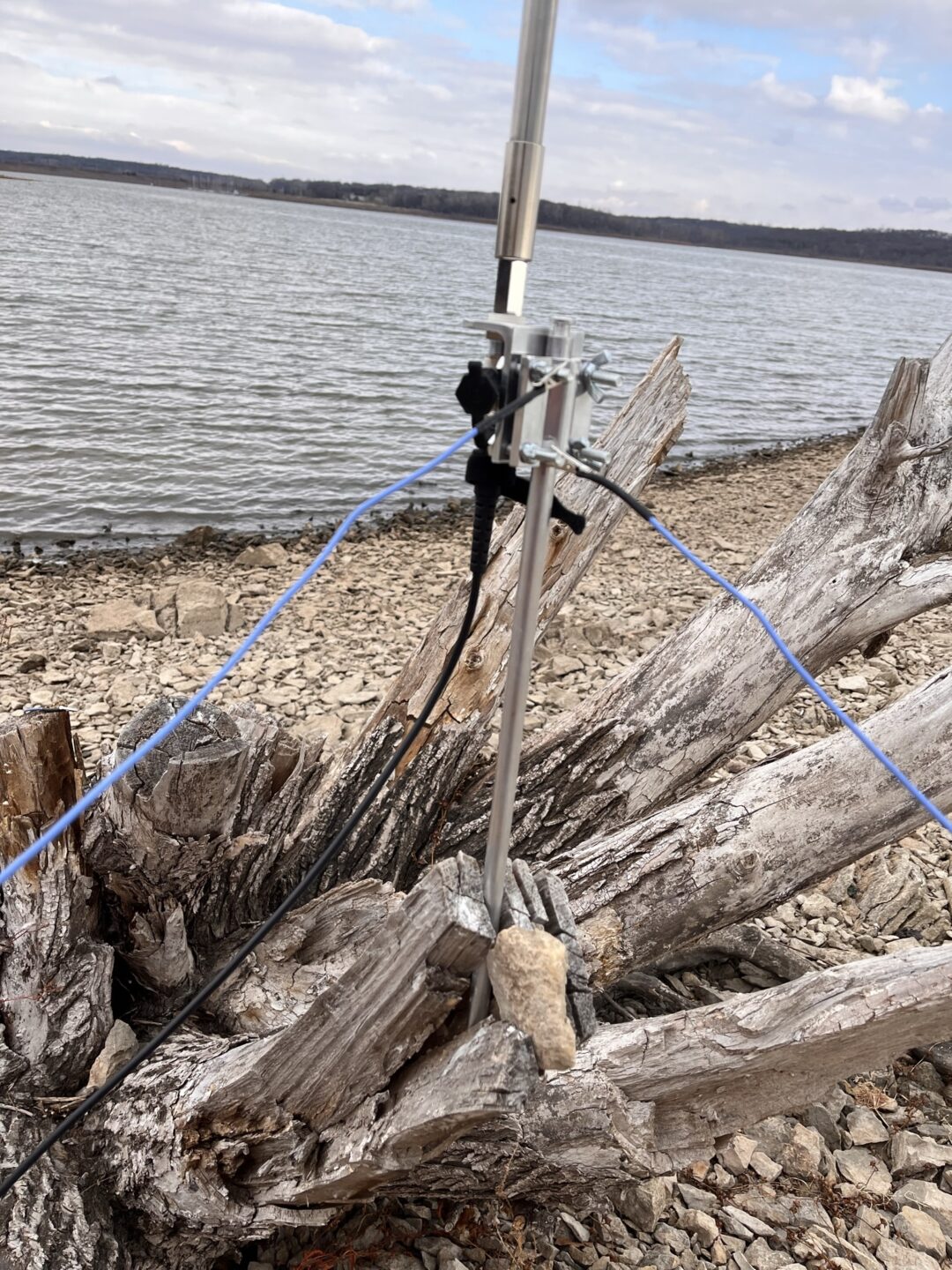 This worked okay until a large wind storm came by and knocked it over mid contact. I "fixed" it with a rock wedged into the tree.
On the air, not on the lake
The lake was pretty quite with not many boaters or fishers on the lake Thanksgiving morning. Plenty of contacts on the air. If I had thought about it I would of stuck around a little longer to make the minimum 44 for WWFF. There's always next time.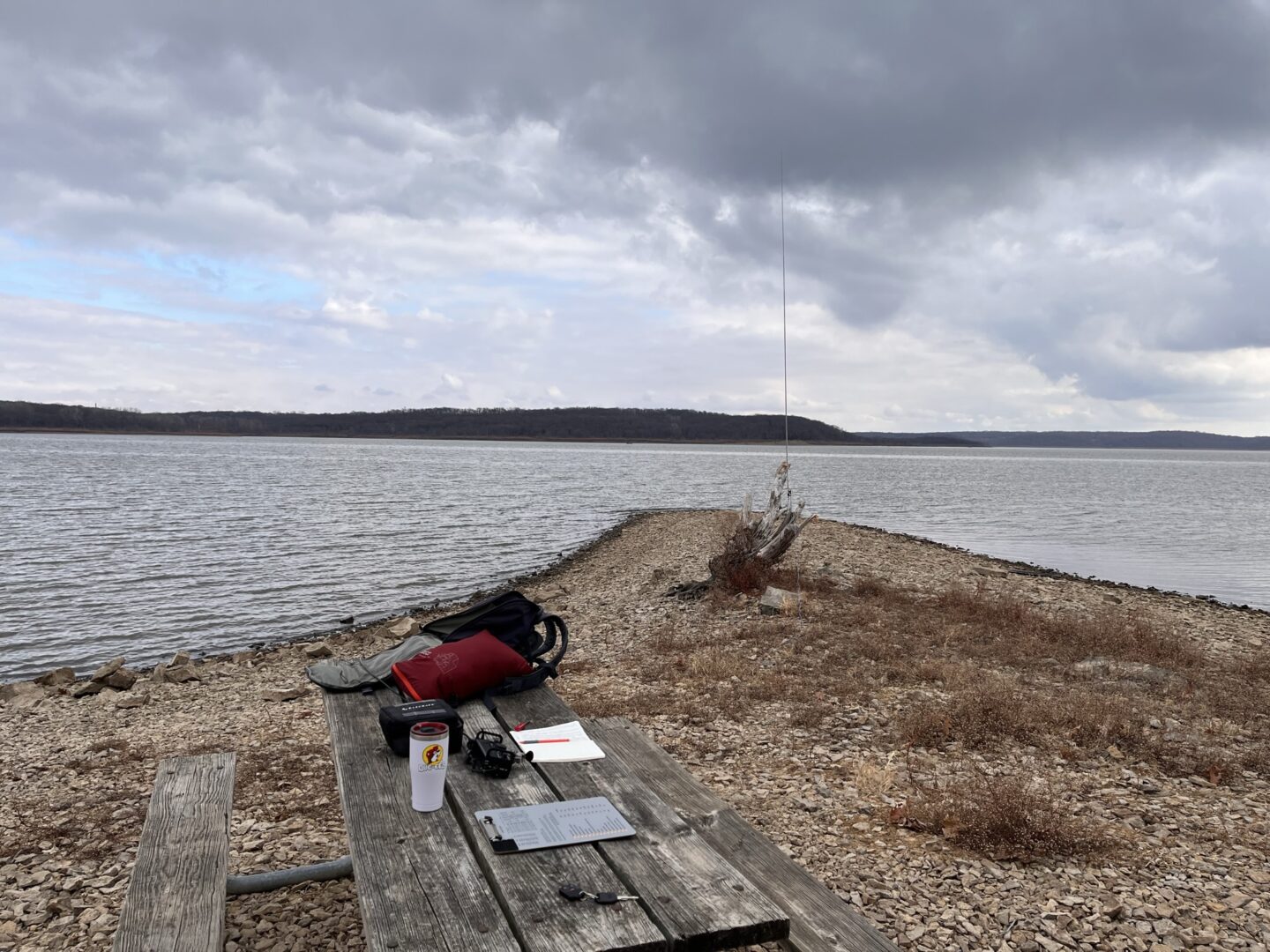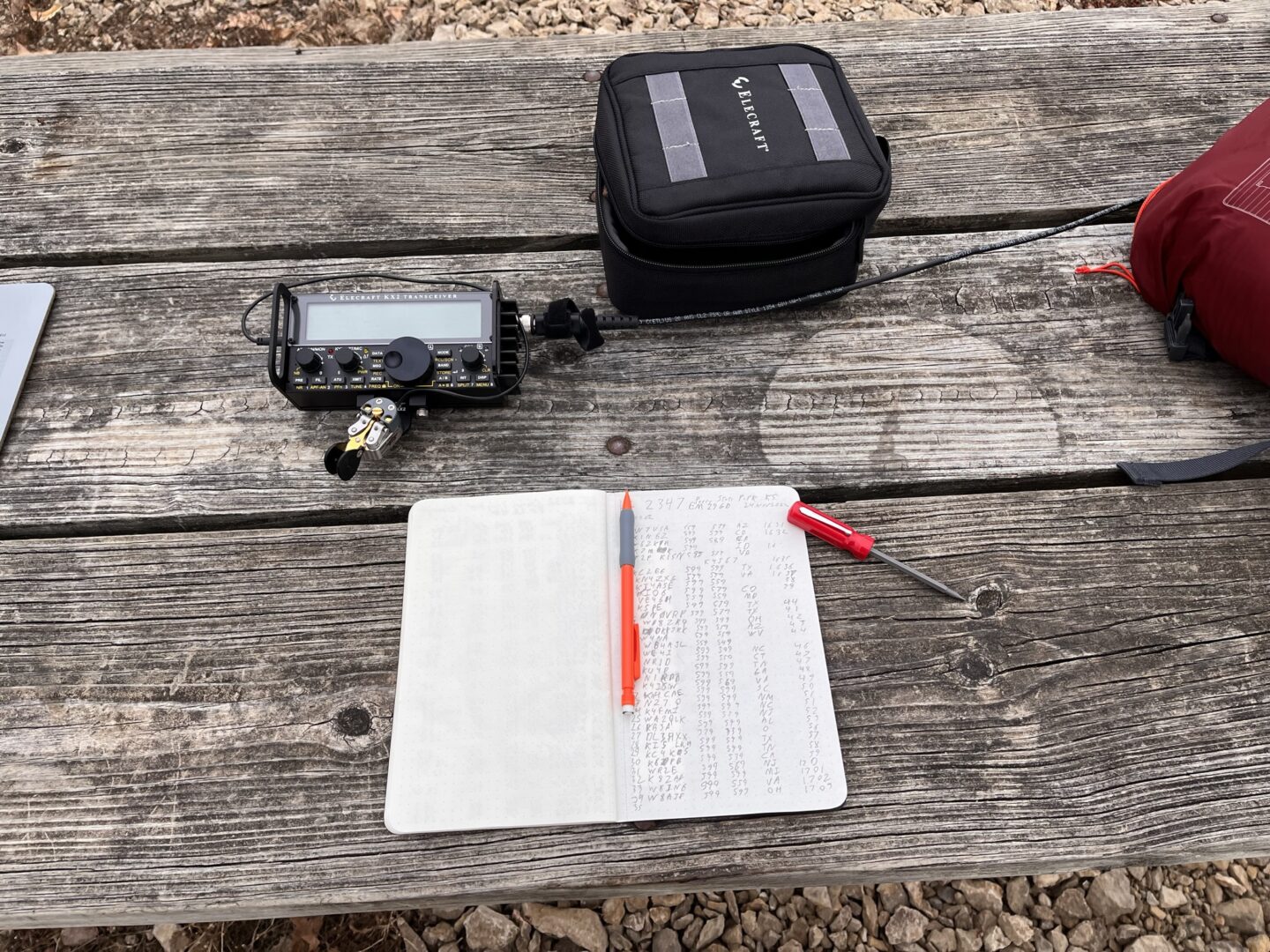 Gobble Gobble Gobble
After 34 in the log it was time to head out for some turkey time with the family. I hope you were in the log and had a great Thanksgiving!
72 – KK9U