Backstory
I recently bought a new POTA-mobile and decided to move my mobile into it. I had it mounted previously in my Ford Ranger on a PanaVise dash mount. That worked well but the new (to me) Xterra has a ton of other options. I ended up getting a dash top mount from ICS-Fab.com that allows several things to be mounted. I figured this was a better option that would allow me to move stuff around or add and subtract easily in the future.
RAM Mounts
That dash mount made it easy to integrate with the RAM Mount system. The only problem was that they didn't sell a mount that worked directly with the FTM-400 head. They have several balls that connect directly to a more normal 1/4″-20 but not the M5 thread in many of the Yaesu control heads. They do sell a Motorcycle Handlebar Clamp Base that is designed for an M8 bolt to pass through. I had used this before on my Kawasaki ER-6n so I knew it would probably work if I just swapped out the bolt. A quick trip to Ace Hardware and this is what I came up with.
Parts List
1 x M5x35mm stainless cap head bolt
1 x M5 flat washer
1 x M5 body washer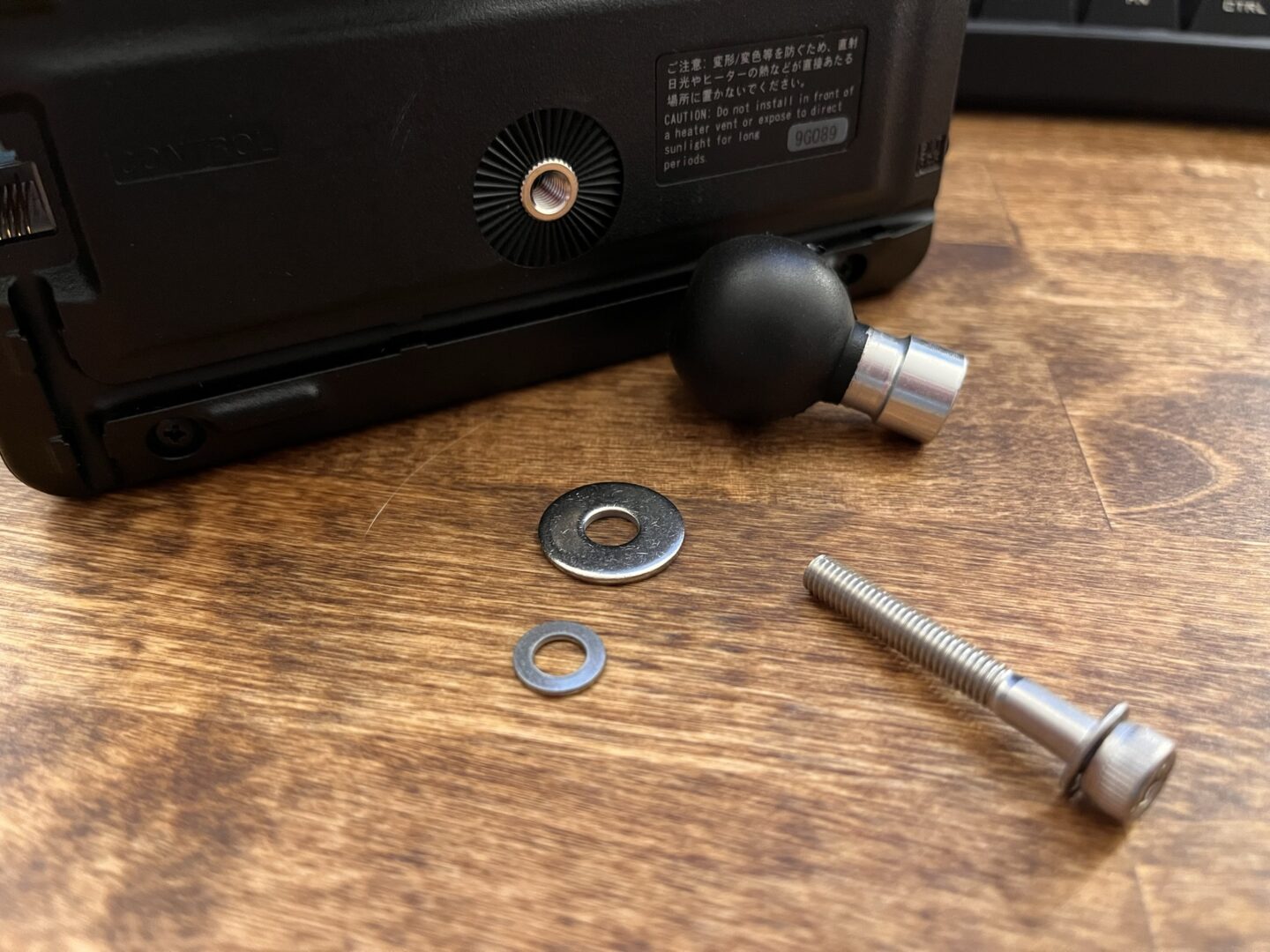 Finished Product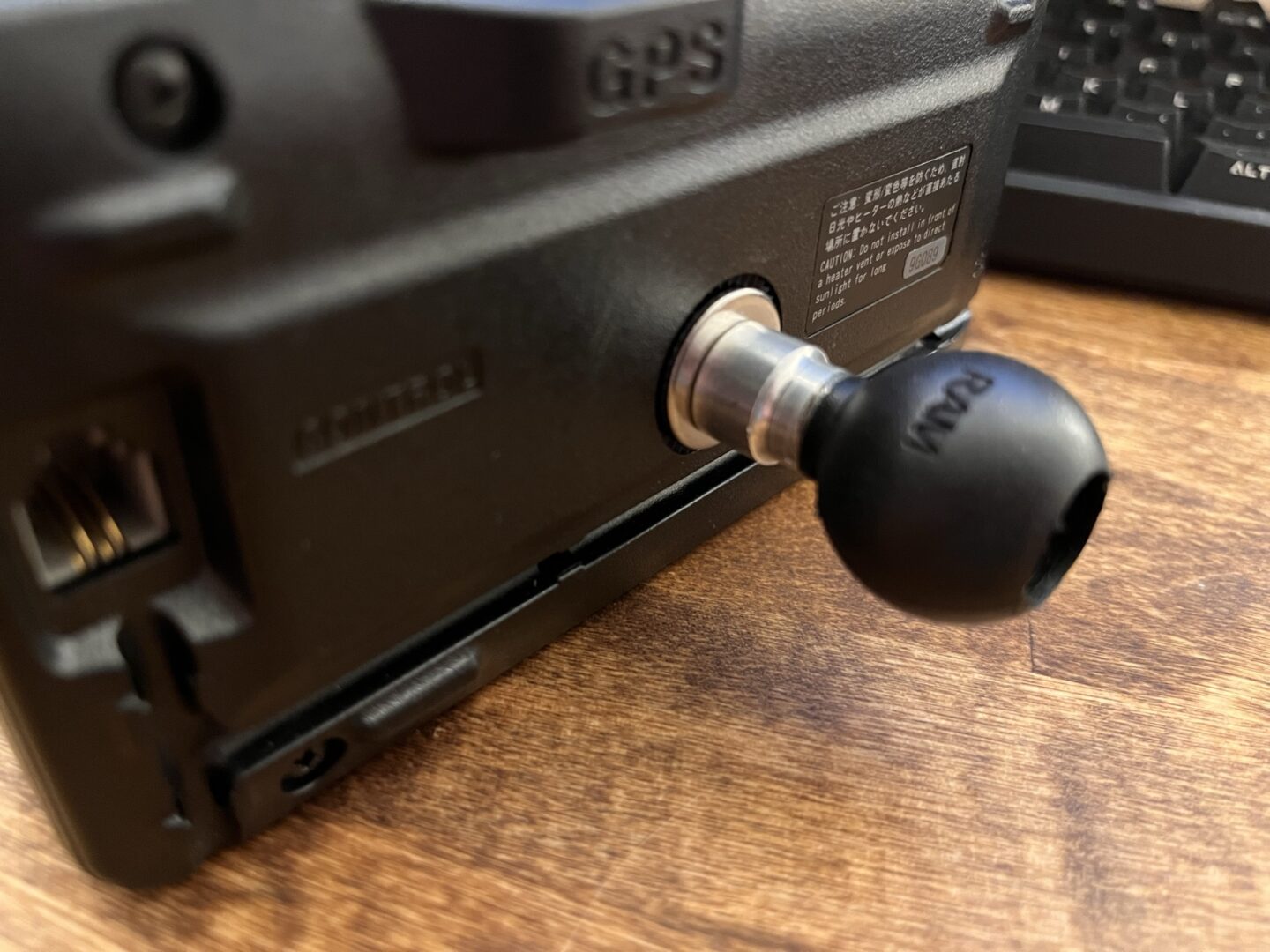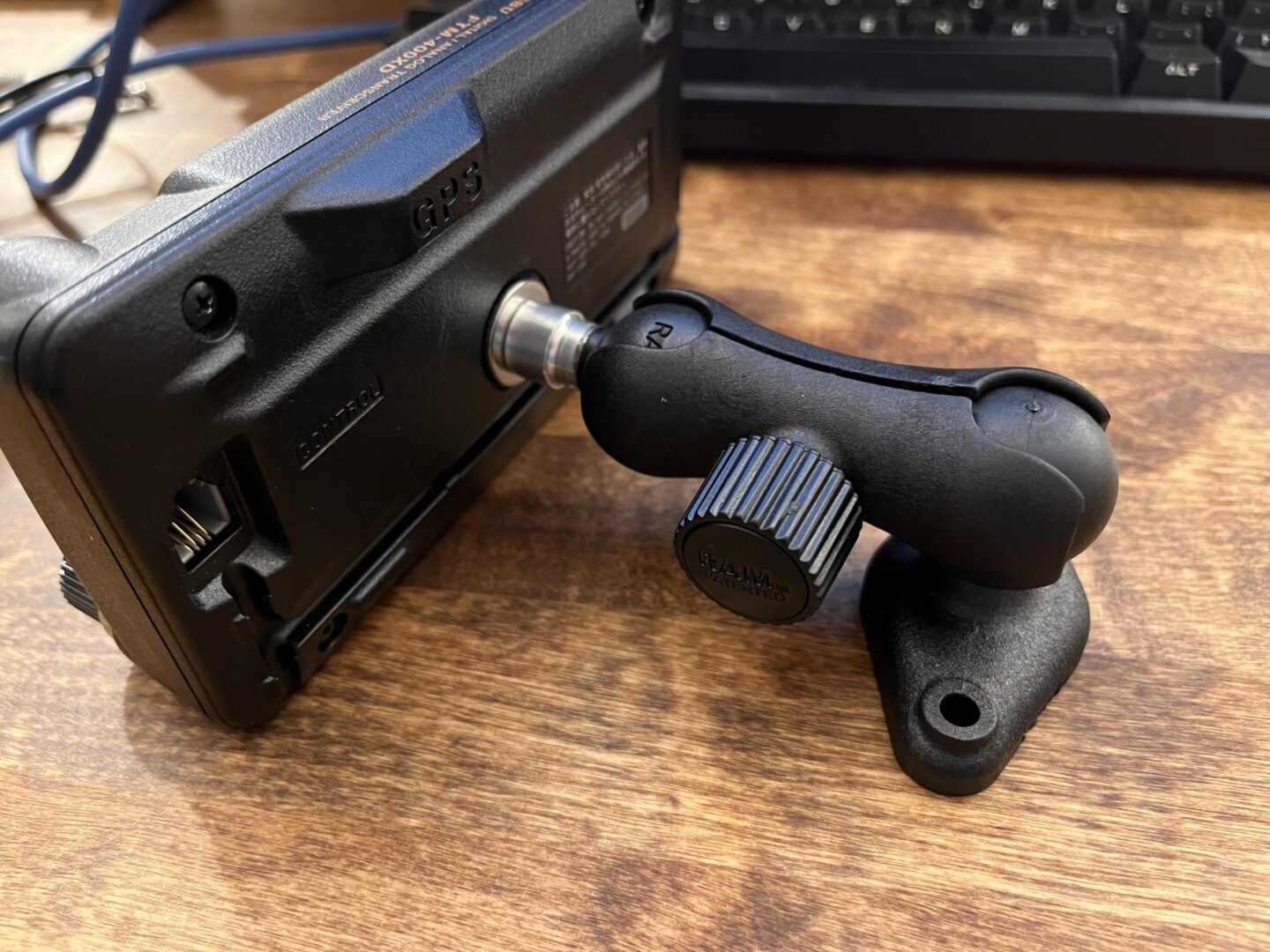 Can't ask for much better than that.
72 – KK9U