A Nice Local Find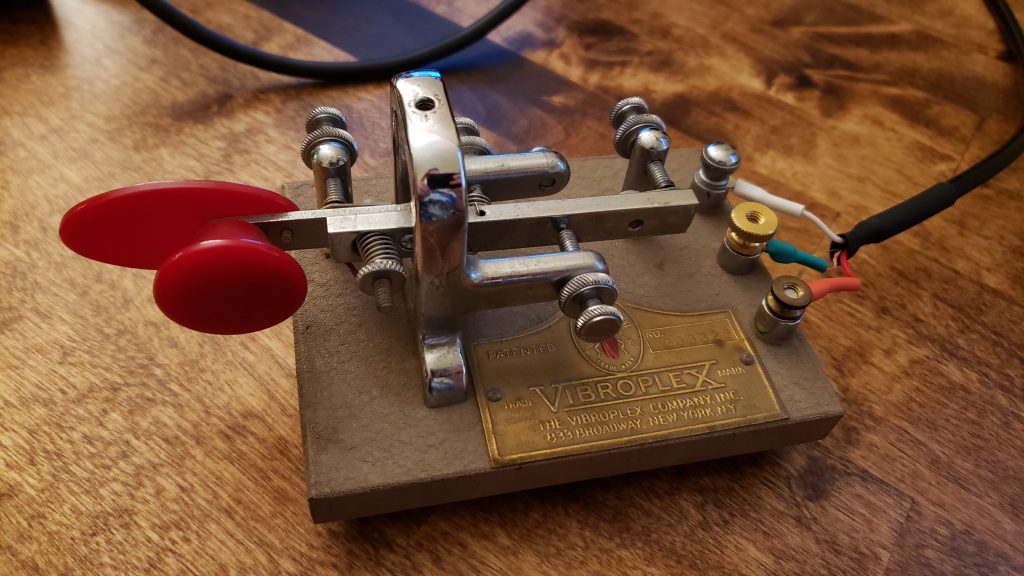 I recently picked up a Vibroplex Vibrokeyer on FB marketplace. A local guy was clearing out some of his dad's old gear. It was hard to tell the condition from the pics but I met up with him anyway and paid $50 after making sure it wasn't just totally falling apart. I made a quick cable for it and was pleasantly surprised to see that it worked just fine. A little dirty but it was simple enough to go from my normal two paddle iambic key to this single lever key.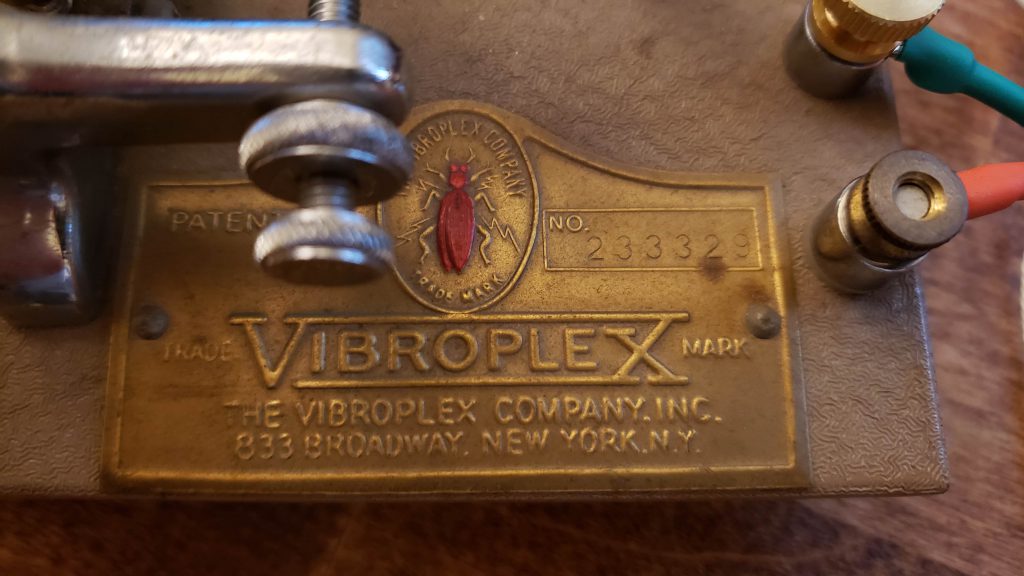 The serial number is 233329 which dates it to around 1961 according to Vibroplex's data. At first I thought it was a standard, but after taking a closer looking I noticed that it had the upper trunion screw with the jewel still in it so it must be a deluxe.
Replacement Parts
The key was functional but quite dirty and it was missing a couple of parts. Thankfully Vibroplex sells replacement parts for most of their keys. They also have great documentation on their website which helps putting a key back together
http://www.vibroplex.com/contents/en-us/d9153.html
After checking out their diagrams I only ended up needing two binding posts and a replacement decorative top piece. I was able to get them from Vibroplex shipped for $17.45.
Cleaning
After getting the parts in I started the cleaning. I got a try of soapy water and a couple of wash cloths. No need to get fancy with the soap, I used hand soap for everything but the base. Disassembly is straight forward, just make sure to loosen the locking screw for the lower trunion before removing it.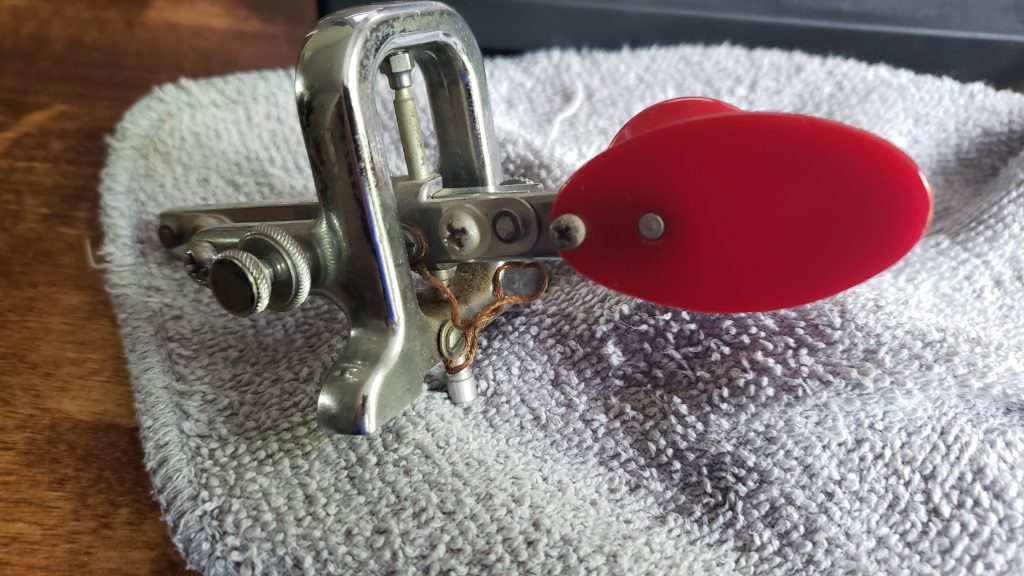 I let everything sit in a tray of soapy water for just a few minutes. While the parts soaked I gently rinsed off the base then quickly dried it with a wash cloth. The red paint on the bug can be delicate so be gentle when cleaning the name plate.
Cleaning the rest of the parts was straight forward. I just pulled them out one by one and gently hand cleaned with a wash cloth. The chrome pieces really cleaned up nicely with minimal pressure. There seems to be several different kinds of screws, with some cleaning up better than others. The metal straps on the bottom had a strange yellowing to them that came right off with the same simple cleaning.
End Result
For just a bit of work and a few dollars in parts I think it turned out quite well. Ready to go for another 60 years of dits and dahs!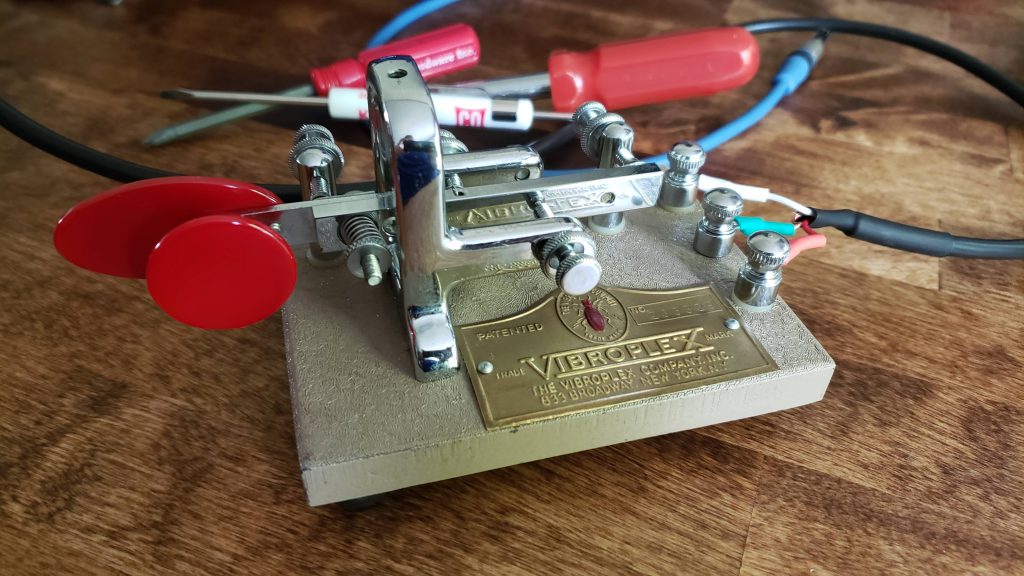 KK9U – 73!