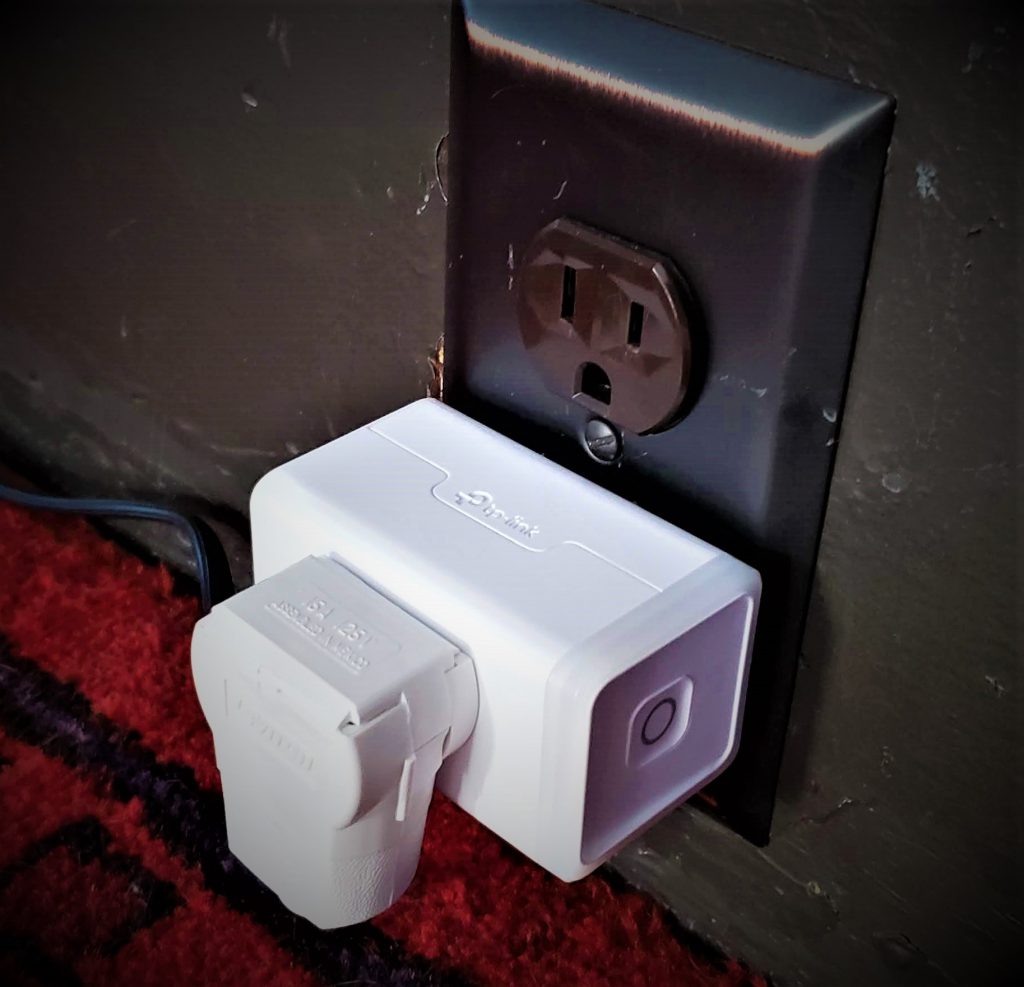 It's that time of year again. The Christmas tree is up, the lights are on, and the kitten has sap all over her. In the past I've used a D-Link smart plug to control the tree and set timers for it. This year it has gone missing. I never had a problem with the D-Link, it worked just fine and never failed to run its schedule. However, if it's missing then it does me no good.
A few friends had recommended the cheap off brand plugs, and the ones sold at Walmart. The Walmart branded Merkury smart plug is mind boggling cheap at $7.88. It uses the Geeni app for control. I was about to pull the trigger on one to try out, but I couldn't get anyone to open the case for me. That led me off to a bit more research.
I've had great luck with Lutron switches in the past. I considered their plug in module, but at around $50 its a bit steep for the tree. I considered the $18 SmartThings Smart Plug but I've had very inconsistent results with my other SmartThings sensors. That left me with considering either the Wemo or TP-Link Kasa smart plugs. Both were the same price individually and had similar design and features. The Wemo does offer energy monitoring which the HS105 does not. What pushed me over the edge was that BestBuy.com was offering a bundle of two HS105 for only $20. If you buy the two pack it's $28, so its a very strange deal but not one that I was going to pass on. I picked the pair up in store and took them home that day.
All setup is done through the app. I plugged one in and the app found it quickly. The horizontal design even lets you plug in two on a normal duplex outlet.
The main screen shows you your devices and has a small power button shortcut to quickly turn them on and off. It even had a cute icon for the Christmas tree.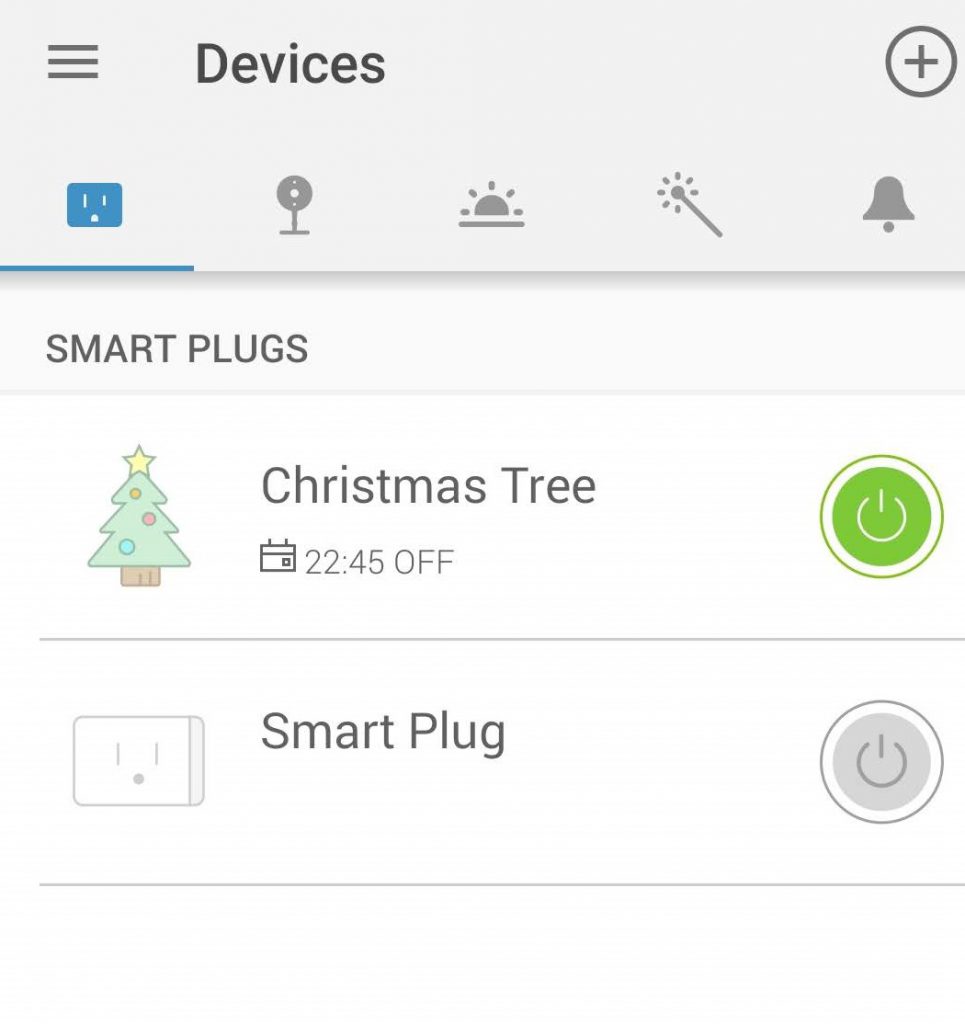 Clicking on a device takes you to a screen with a large power button and a gives you a few options. The main one that I think people will use is the Schedule menu. Setting up a new schedule is straightforward. It also includes sunrise and sunset timers if you gave the app your location during setup.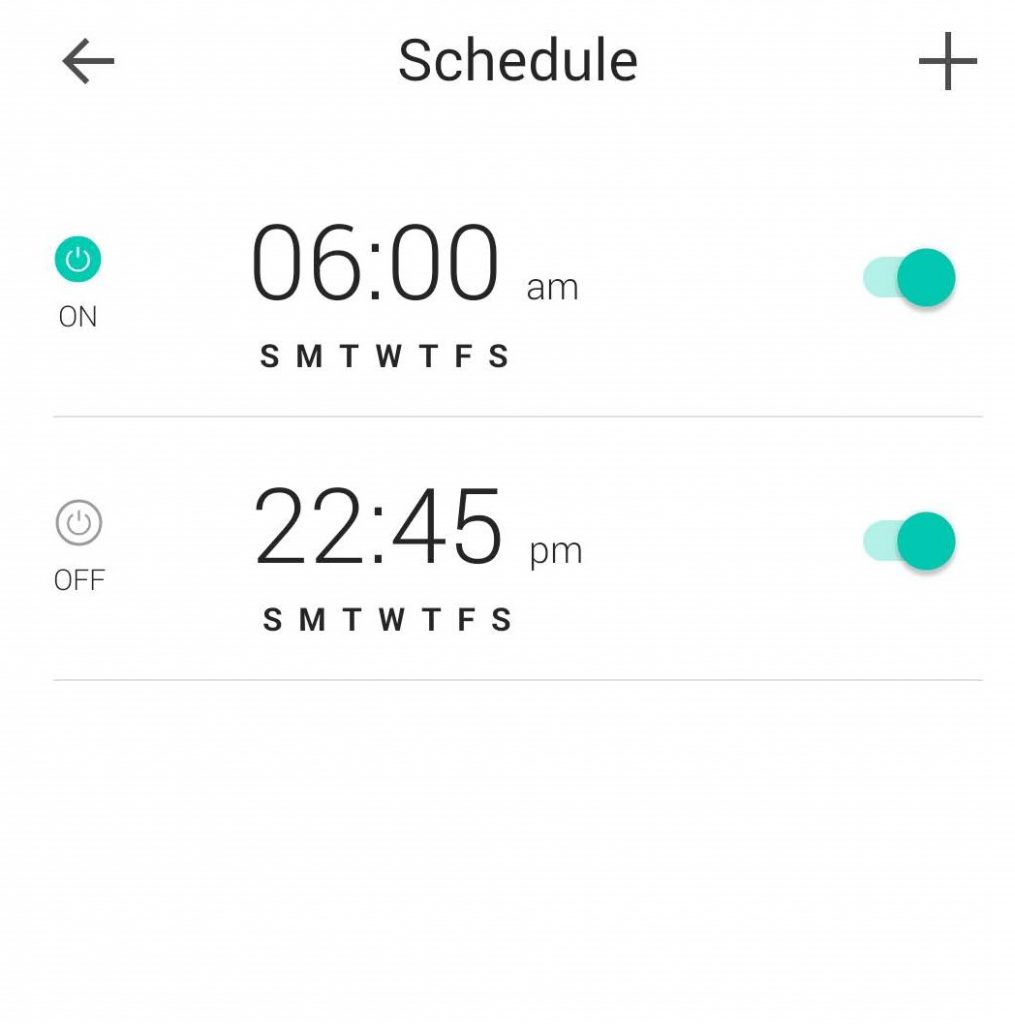 The Runtime section shows some basic statistics on runtime. It would of been nice to see power consumption in here as well. Honestly though, I've almost never looked at the power consumption on smart plugs that I've had in the past. I have a Kill-A-Watt if I really want to know.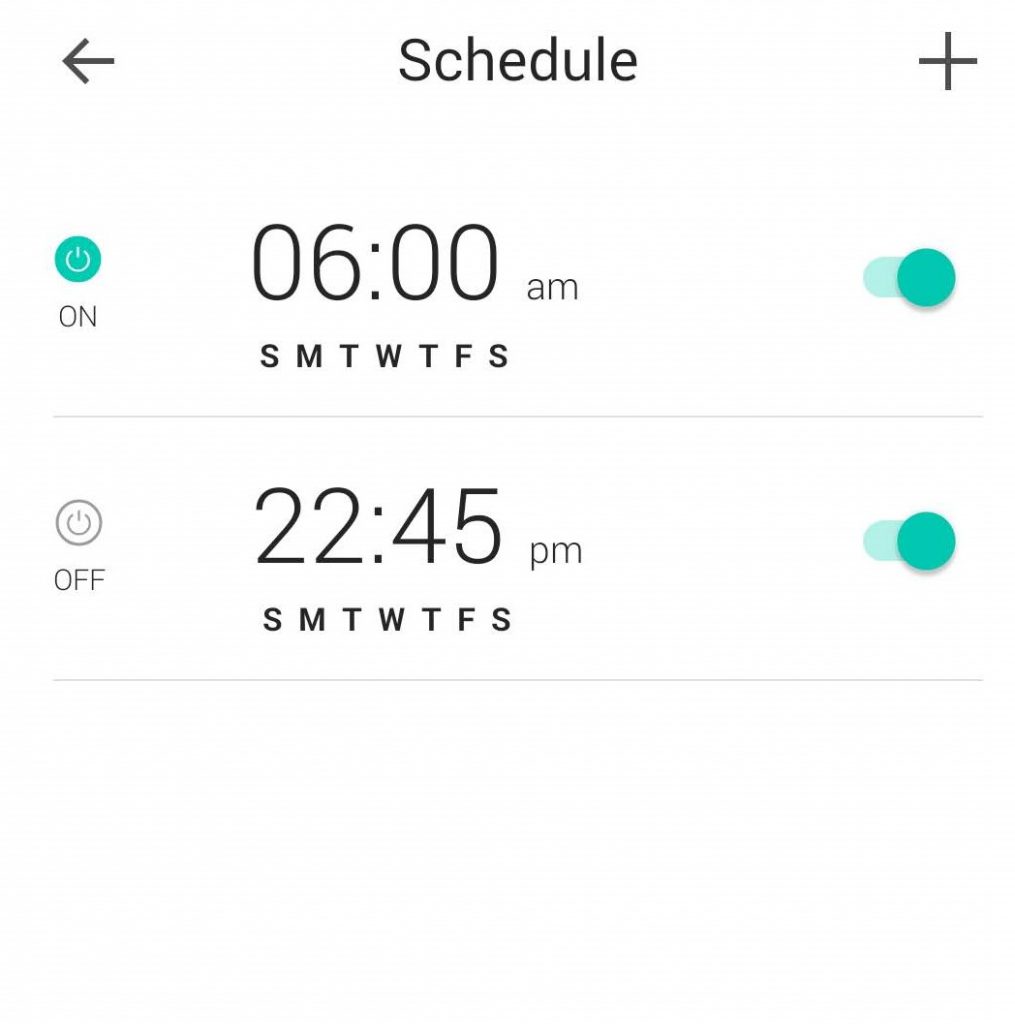 So far I've had no issues with the plugs. It responds very quickly from the Kasa app and reasonably quickly from the 3rd party apps I tried. Schedule fires as expected every time so far. I haven't tried killing the internet to see if it would keep its schedule. It isn't warm at all with a few strands of Christmas lights plugged into it. Overall I'd give it a thumbs up if you are looking for a smart plug and can get the same great deal on them!
-Sean