Part of the fun of moving to a new QTH is getting to design and build a new station. My old entrance panel was very permanently attached to the old house so it was time to go buy a new one.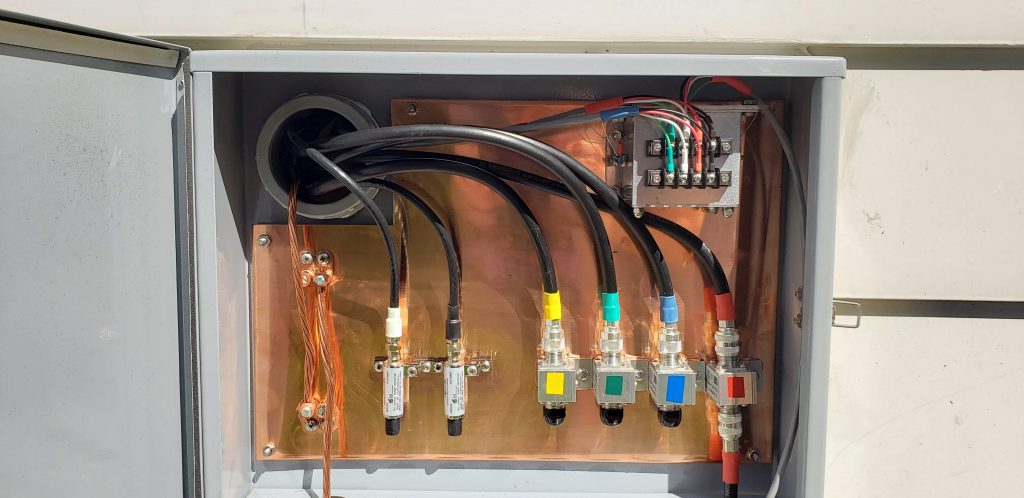 The old panel was a DX Engineering DXE-UE-2P. It served the purpose at the old house but was a little small. I wish I had a pic of it filled up, but it was getting pretty tight in there, and I was using LMR-240UF from the box to the shack. I also didn't have any sort of lightning protection for the control line on the Icom AH-4. I also had some problems with the box breaking when I screwed it down. I dabbed some caulk where it happened, but it wasn't as sturdy as I wanted. It also lacked a seal around the lip of the lid. I never had any issues with leaks, but it was a strange omission.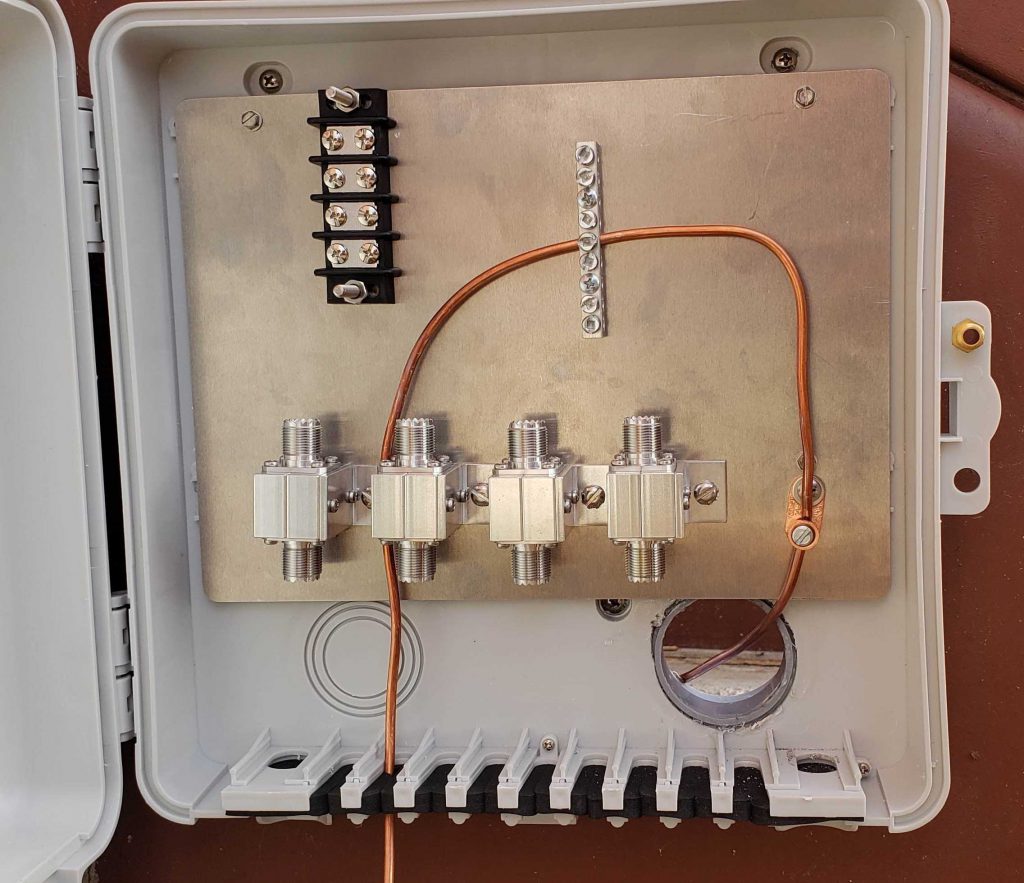 This time around I wanted a bit more space, a larger hole, and something a little more solid. I went with a large KF7P Metal Werks entrance panel. I'm really glad I did. It met my requirements exactly and they were great to order from. Plenty of options to get it done up exactly how you want. I went with 18g steel and powder coated in a grey that matches the house. It old him what I was putting in the box and he recommended a pattern that worked out great.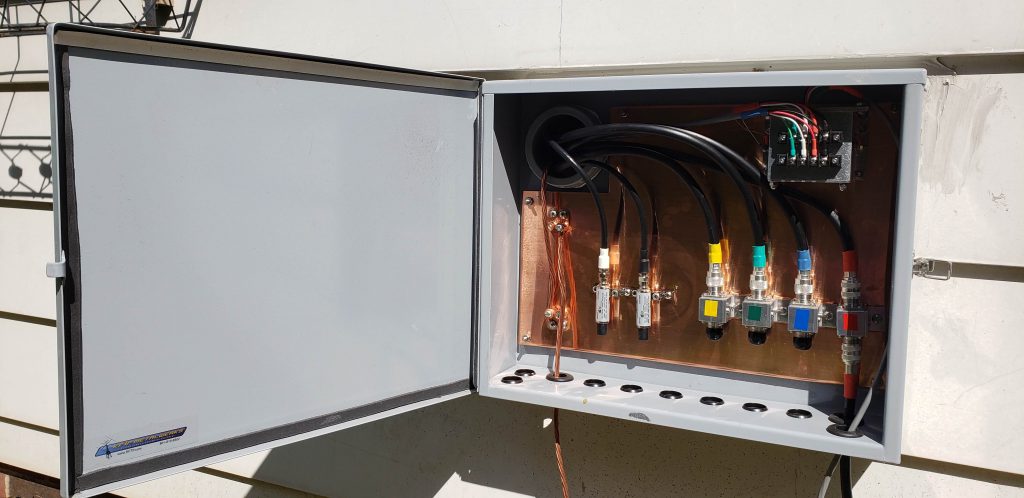 I'm glad I didn't go any smaller! Large was a lot larger than what I was using before, but it was just the right size for the new QTH. I have 4 of the DX Engineering lightning arrestors, two DXE-RLP-75FF for receive antenna protection, and one Morgan M-347 for control line protection. I bought the KF7P mounting bracket for the Morgan unit, and I think it made it a lot easier to connect up to.
The box was very easy to get mounted. It comes with pre-drilled holes that worked fine for my siding. I bought his gasket sealing kit and put that around the back before screwing it down. I also used some silicone caulk to seal along the top.
The copper plate stands off from the back about half an inch, giving you plenty of room to mount everything with nuts and bolts, then use self tapping screws later. The plate was a lot thicker and more sturdy than I thought it was going to be. I used Jet-Lube SS-30 between all of the devices and the copper sheet.
Overall I couldn't be happier with the way it turned out. Very solid and roomy, easy to work with, and looks great. Highly recommend giving KF7P MetalWerks a look!